Support for hall businesses and businesses dealing with halls

 Support for strengthening shop business (visit type)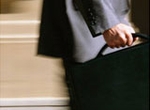 An exclusive consultant determines the shop conditions and visits the shop to provide support for strengthening business. The consultant participates in business meetings, establishment of business plans, management and instruction related to business figures and personnel training as well as offering a wide variety of other support.




---
 Support for strengthening shop business (stationed type)
We also offer permanent stationing type of business strengthening support in addition to the visit type. In this type of support, an exclusive consultant is stationed in permanent residence at the shop (or headquarters) and participates in the running of the shop.



---
 Personnel recruitment support
We offer a wide variety of support including acting as a personnel recruiting agent and carrying out personnel training. For recruitment and hiring in particular, which require immense amounts of money and time, we provide all-around support from notice, to interviews and employment.
---
 Financial strengthening support
We offer a wide variety of accounting division support from close investigation of finances to personnel training. This is not just superficial support, we provide proposals which hold up over the long term and but long term and are both strategically and effectively sound.
---
 Grand-opening support
Our staff, who all possess a wealth of industry experience, provide a wide variety of support related to the opening of new shops including business flow management, planning and work flow. We also provide consultation related to renewal openings.




 Shop monitoring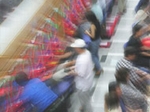 We undertake the shop monitoring required for shop monitoring credit management. We will provide periodic reports with explanations on business result trends for the target business (shop). We also serve an interpreter-like role in accurately conveying the intentions and wishes of both creditors and debtors.