Providing materials based on market surveys

 Surveys on opening of new parlors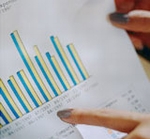 We carry out surveys on new parlors and on site planning for new parlors. Materials are provided after final determination of the new parlor is made. Our experienced surveyors collect data on marketability and carry out on-site surveys to evaluate opening plans from the viewpoints of "location conditions", "market attractiveness" and "competitive environment". We also accept contracts for "customer attraction predictions" at opening, and when necessary, establishment of business plans for submission to financial institutions or other organizations.
---
 Mystery shoppers
This refers to "covert reception surveys". The point of these surveys is to improve the level of customer satisfaction. Surveyors visit halls as customers, and evaluate the hall's customer service and interior from a customer's point of view. Ultimately, this information is aimed at creating a system that allows for improvement of the parlor's own checking and know-how, however periodic external inspections allows for measurement of how well customer service levels are being maintained.
---
 Business potential diagnosis
The business figures of the target shop are analyzed in order to determine the business potential of the persons responsible for the figures. Trends are analyzed from transitions in annual and monthly sales amounts, gross margins and operation numbers as well as other figures in order to analyze any potential problems in business plans. Determinations are further made based on pin adjustment techniques, and possession of configuration knowhow and other business figures, and a final determination is made whether these a strategy can be established and implemented while bearing these factors in mind.
---
 Financial analysis
We conduct analysis of financial statements and surveys of actual cash flow conditions. The financial index is then compared to the average financial indexes for profit making businesses nationwide, and indications of strengths and weaknesses are given which directly connect to improvements and reform. In addition we can also carry out creation of basic materials for a total financial strategy including assets and liabilities balance, off-balance of assets, and measures for idle assets.






 Credit value evaluations (Business due diligence)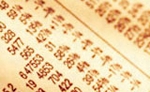 Current business value is calculated from both the credit value evaluation front and the financial front. Future business cash flow is predicted through business due diligence while simultaneously evaluations asset value through financial due diligence. In addition to these comparisons, maximum values for paid financial funds are predicted which is connected with the planning of a business plan.



---
 Pachinko hall credit surveys
The purpose of these surveys is to determine the credit value of businesses operating target pachinko halls from a business point of view. Surveys are carried out on the site environment around target shops, market conditions, competitive environment and the business potential of the relevant shops and followed up with analysis and evaluation. The survey details are collected in reports and provided to the client. These can be used as base materials for making appropriate determinations.