Our most basic business is information distribution
 Daily Game Information



A FAX pachinko industry trade paper issued every weekday. Provides information aimed at hall businesses and gaming machine related businesses. Also provides analytical articles based on machine model evaluations and operating data including detailed information on new machine models, operating reports on major machine models, watched shops, used machine circulation information and industry trends.
---
  Pachinko/Pachislo "Information Island"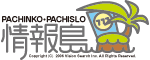 Delivers everything from industry news and new model information to industry and used model trends. Timely updates on hot topics such as grand openings and renewals. Find just where that hall operation "goldmine" lies!



---
 Hall Report Mail (FAXDM Agent Service)
A service for sending direct mail to pachinko halls all over the country via FAX. Compared to the costs and effort for using traditional mail and printing, FAX allows quicker response at lower costs. Very useful as a means of providing information on exhibitions and new models as quickly as possible.
---
 GIS Service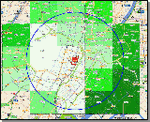 Construction of a tool which allows multifaceted and quantitative understanding of hall conditions throughout the country by entering unique pachinko hall information in GIS maps and GIS software (Geographical Information System). This allows for fast and low cost analysis. We provide services from sale of the tools to extraction of analysis results.
---
 Database Operations
Collects data on hall businesses and game related businesses from throughout the country, to construct our own unique databases. Also includes constant updating of a variety of data including parlor information, related business information and peripheral information. Feel free to consult with use on the creation of maps, car navigation and the creation of other materials as well as other services.